Game: Mortal Online Free Download

About This Game
Experience true open-world freedom in Mortal Online – a unique first-person, medieval fantasy, massively multiplayer online role-playing game.
Choose your path!
Choose from many different races, decide your own style of play and whether to focus on PvP or PvE, both sharing the same game world.
Choose a profession and devote your life to combat, crafting, magic, trading…
Discover countless skills, resources and tools, master a few or dabble in them all, or be the first to explore new areas to find hidden treasures and unique secrets.
Live or die!
This game is not for the faint of heart. With "full loot" mechanics, dying means that you risk losing everything you're carrying with you.
Danger is everywhere, safety must be earned. Learn to master real-time, aim-based combat where you decide every move your character makes, and where your skills really matter.
Not quite like any other MMORPG…
There are no character levels, only skill levels.
There are no PvP zones, only a single open and realistic world where you are free to choose your own path.
There are no separate server regions, every player inhabits the same huge world.
Strength in numbers!
Build your own house, or create a guild with your friends to build a keep.
Expand even more, build a whole city and surround it with defensive walls, or band together to siege and conquer your enemies' fortresses!
With enough power, violence or diplomacy, you and your allies will be able to rule an entire nation.
The possibilities are endless!
Unlimited free trial!
Mortal Online offers a free-to-play mode with a skill cap at skill level 60. In order to unlock the maximum skill levels and fully master your Mortal destiny, a paid monthly subscription is needed, but unlike many other games there are no microtransactions. Unsubscribing will re-apply the skill cap, but your skills will be maxed again when you re-subscribe. Every player gets one free character slot, and you can purchase additional slots up to a maximum of four.
Feature list
Taming and mount breeding
Lock-picking
Player Housing and City Building
Siege
Territory control system
500+ skills to master
Breeding
Thievery
Glassblowing
Mounted combat
Archery
Magic
Several in-depth crafting systems with millions of combinations
Alchemy
Butchery
Metallurgy
Mining and woodcutting
Publish your own books
Armor dyeing
Social skills such as bribing and persuasion
Auction houses
And much more!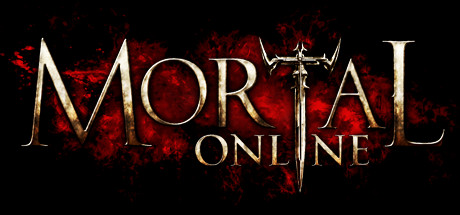 Mortal Online Trailer
System Requirements
Minimum:

Requires a 64-bit processor and operating system
OS: Windows 7 x64
Processor: Dual Core 2.4GHz
Memory: 6 GB RAM
DirectX: Version 9.0
Network: Broadband Internet connection
Storage: 16 GB available space
Recommended:

Requires a 64-bit processor and operating system
OS: Windows 10 x64
Processor: Quad Core 3.4GHz
Memory: 8 GB RAM
DirectX: Version 10
Network: Broadband Internet connection
Storage: 20 GB available space
Free Download Mortal Online Game
Full Game, latest version. Download for Free!